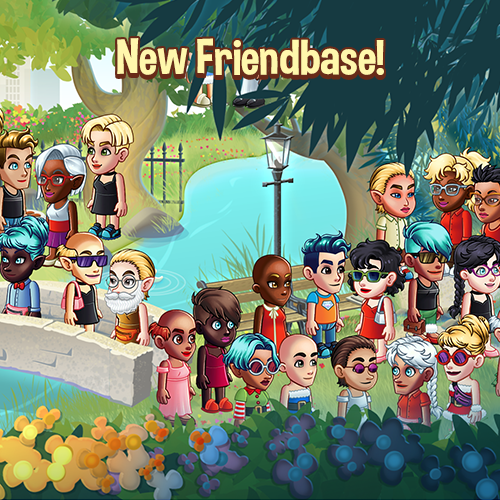 1
Why have we changed Friendbase?
We are so excited that we have finally built a completely new platform for Friendbase. The main reason being, that some of the technology used in the first versions is too old and not supported anymore. The new version will enable us to easier add / remove content, scale better and allow for more collaborations.
1
How do I log in to the new version?
It is important that you login with the same method, e-mail and password! If not, you will lose the value from your previous account. The reason for this is because we have had to move the database from one system to another.
1
What happens if I don't use the same login?
You will see that there are many more alternatives to create an account such as using your Apple or Google ID. If you change the way you log in, you are actually creating a completely new account and there will be no connection to your old value in your wallet.
1
What happens to my Gems?
Because we have a new database, new ways to create the avatars and new furniture & items, we can't transfer the exact same things to your new account. We have calculated the value of all your old inventory and then also added the amount of Gems and put this value in your new wallet in new Friendbase. This way you can start by shopping new looks and new content!